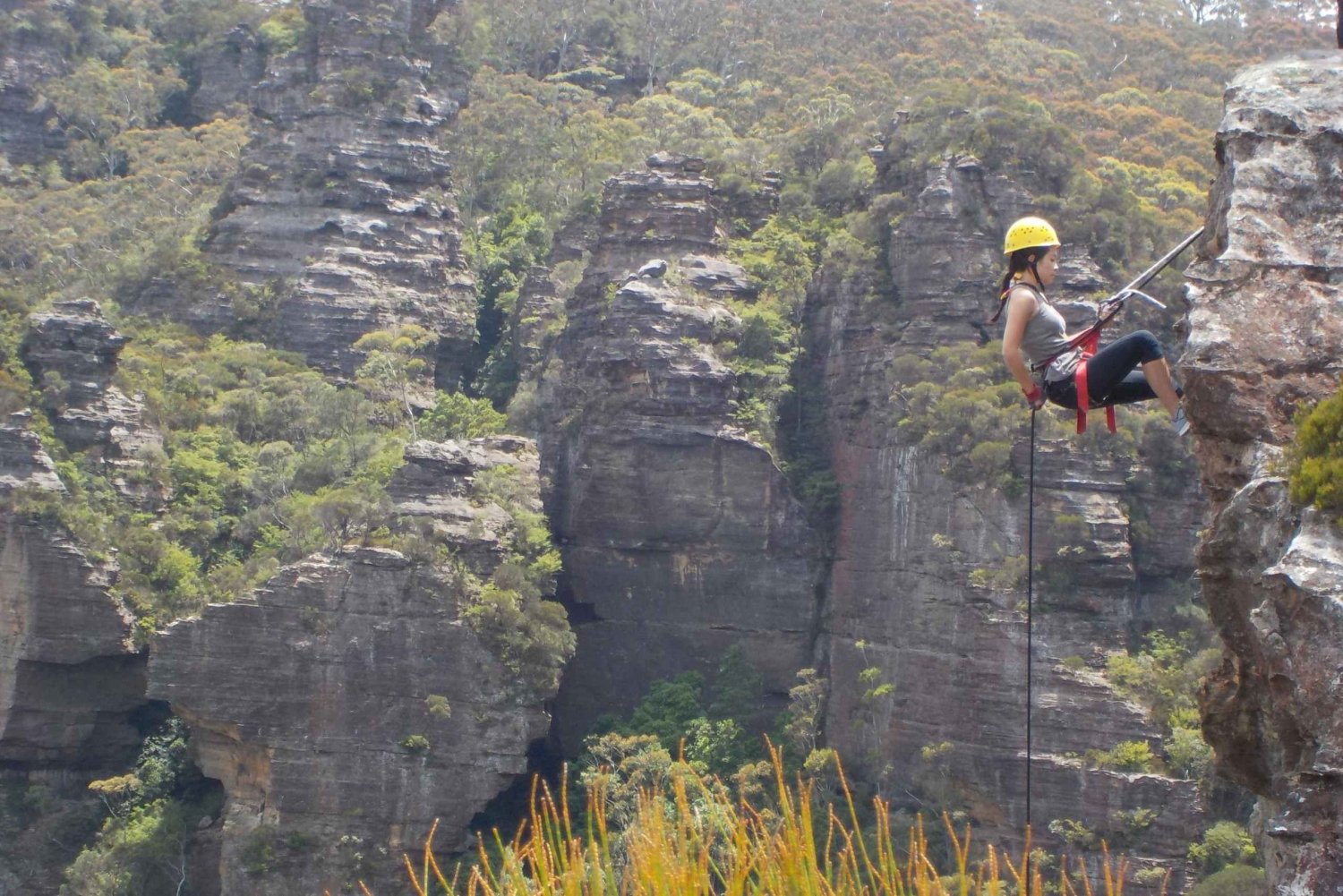 Event Details
Highlights
Abseil in the Blue Mountains National Park from 5 meters to 60 meters!
Enjoy spectacular views along the way
Feel safe and grow in confidence with your instructor by your side
Refuel with a delicious gourmet lunch
Description
Choose your to embark on either an abseiling or canyoning adventure in the heart of the Blue Mountains. Half-Day Abseiling Adventure Start with a short 5-meter abseil. If you have abseiled before, this abseil gets you back in the swing of things. If you have never abseiled before, it teaches you the technique of abseiling. From here, head straight on to 15-meter abseils. Complete a couple of rounds to hone your skills. Then, with your instructor explaining each step, progress through to the 30-meter, adrenaline-pumping, overhanging abseil. Full-Day Abseiling Adventure If you select the full-day option, enjoy the full half-day programme in the morning and take a break around midday for lunch. Then, prepare yourself for the big one: a 60-meter overhang. Enjoy the fantastic views and the sensation of your adrenaline pumping as you descend to the valley floor below. Full-Day Canyoning Adventure Take part in a canyoning adventure and travel to the Grose Valley, north of Katoomba. Start with a short walk that takes you to the first of 5 abseils up to 20 meters high. The acanyon is narrow, steep and spectacular. Spend a day in the beautiful Juggler Canyon swimming, jumping into pristine pools of water, abseiling through waterfalls, and taking stunning bushwalks. Finish with a 45-minute walk with stunning views, bringing you back to the car.
Includes
All technical equipment: helmets, harnesses and wet suits Gourmet lunch of your choice Transport to and from the meeting point National park entry fees Waterproof camera to capture your adventure
Important Information
You need to be reasonably fit, have basic swimming abilities for Canyoning, have no major fear of heights, and have a keen sense of adventure.
Easy cancellation
Cancel up to 24 hours in advance for a full refund