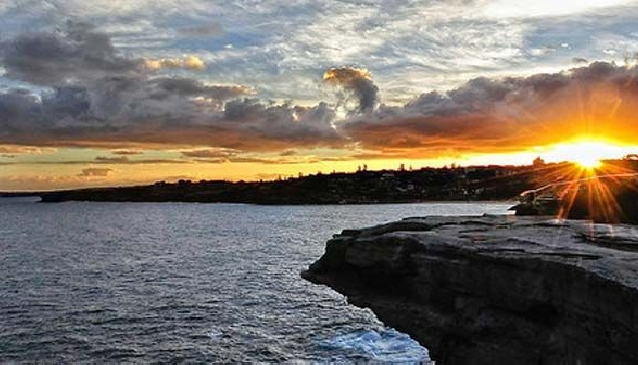 Discovering Sydney by Foot
Sydney
no better way to see a city, to truly encounter its essence and soul, than to walk its streets.
There is no better way to see a city, to truly encounter its essence and soul, than to walk its streets. Besides, it's cheap. Fortunately, given its fairly intimate size, glorious weather and high concentration of attractions and things to do, Sydney is a great city to walk around.
We've compiled a handy list of walking tours that will take you up close and personal with everything our stunning city has to offer, from its beautiful harbour and unique wildlife to the famous landmarks and impressive architecture.
Manly to Spit scenic walkway (less than 4 hours)
This deceptive walk really makes you feel like you've escaped to a tropical island when you are actually in the heart of a major city. It is a great way to see some of Sydney's most exclusive waterfront homes, hidden beach coves and pristine inner city bushland.
The Manly to Spit scenic walkway takes under four hours, including a few stops to take pictures or have lunch at one of the panoramic lookouts. Part of the walk passes through a section of Sydney Harbour National Park, overlooking some of the harbour's most breathtaking views and ancient aboriginal engravings. The route is well signposted and, although it winds around some rocky and sometimes narrow foreshore, the paths are well maintained.
Remember to pack a swimsuit… a hidden tropical oasis awaits!
Bondi Beach to Coogee Beach (2 hours)
Conquer the clifftops of Coogee!
This two hour Oceanside walk explores the surfing beaches and headlands of eastern Sydney's most famous coastline. Enjoy following the indented coast, strolling around massive sandstone cliffs and rocky bays, while the rolling surf invites you to sit back and enjoy the view.
If you're lucky and it's the right time of year, you might spot a pod of dolphins frolicking out to sea! Otherwise, if you just want to relax, take a pit stop at one of the small parkland reserves or, if you need to cool off, there are a number of beaches and saltwater pools along the walk.
In October this walk also plays host to an amazing art exhibition called "Sculptures by the Sea", transforming the stretch between Bondi and Tamarama into a giant sculpture park of over 100 sculptures by artists from Australia and beyond.
Milsons Point to The Rocks (half an hour)
Walking across the Sydney Harbour Bridge is a must-do for anyone visiting Sydney. The best bit? It's free!
This walk can easily be incorporated into a full day of sightseeing, only taking around half an hour and crossing over one of Australia's most famous landmarks. The glorious view from the bridge takes in Sydney harbour and Sydney Opera House, iconic Australian images to people around the world. Be sure not to miss the lookout at the southeast pylon, which includes an exhibition explaining the construction and history of the bridge.
Our top tip is to take the kids to Luna Park in the morning before heading over to The Rocks Markets for a freshly prepared lunch and chance to splash your cash, where over 200 stalls showcase designer and unique local products.
Captain Cook's Landing Place Circuit (2 hours)
Set upon the grand southern entrance to Botany Bay, this panoramic walk explores some of Australia's most significant historical sites. The route is dominated by sheer sandstone cliffs overlooking the Pacific Ocean, backed by coastal bushland which leads down to the calm shores of silver beach on Botany Bay.
This walk features historic sites associated with the arrival of Captain Cook in 1770, including an on-site museum. It is an easy 4km circuit that takes less than 2 hours and is free for walkers, although there is a park entrance fee if arriving by car.
Bicentennial Park to the Sydney Fish Market (length varies)
This inner-west walk crosses three parks and combines the greenery and grit of the seaside with industrial cityscapes, offering fantastic views of Sydney and its working harbour. The regenerated foreshore parkland is a great inner-city getaway for locals and visitors alike, with towering Moreton bay fig trees and a wonderfully creative kids' playground.
It's worth stopping at the small Pope Paul VI Reserve which, gazing across Blackwattle Bay to the Anzac and Sydney Harbour Bridges, offers one of the best views in Sydney. Undoubtedly, however, it is the arrival at the famous Sydney Fish Markets that forms the highlight of this stroll, where you can gorge on a plate of delicious fish and chips or a seafood platter caught fresh that morning.