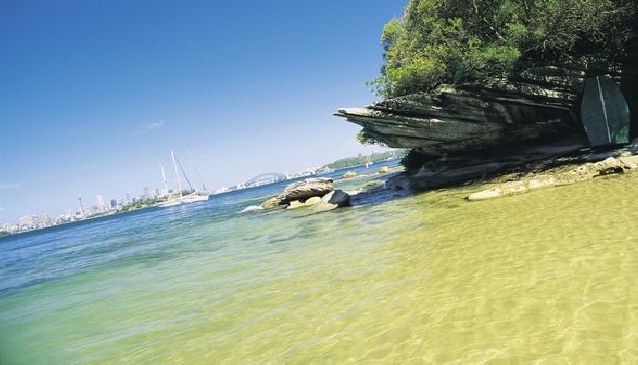 Getting off the Beaten Track in Sydney
Sydney
Getting off the beaten track in Sydney is a contradiction in terms
Sydney is one of the most famous destinations on the planet. Its highlights are its opera house, its idyllic harbour and Bondi Beach (of Bondi Rescue fame – the program in which people who can't swim try to swim and get saved by good looking people in blue T-shirts).
There is, however, a problem with all this. The information contained in the above paragraph could have been spouted from pretty much anyone with eyes and ears. To put it another way, Sydney is one of the most 'known about' destinations on the planet; swarms of tourists crowd the above hotspots day and night, like ants storming a picnic. With this in mind, you could be forgiven for thinking getting off the beaten track in Sydney is a contradiction in terms.
And this is where we step in. We actually live here in the city – we haven't just passed through and jotted down a few notes – and as such are bona fide experts on dodging those crowds. So here we give you some alternative things to do and attractions in Sydney, beginning with a few beaches that most visitors (and more than a few locals) are completely oblivious to.
One of Sydney's most popular beaches is Manly, reachable by the Manly Ferries which depart from Circular Quay every 30 minutes. Rivalled only by Bondi, this beach is a serious draw for both tourists and locals due to its stunning location and relatively safe waters. A visit here is a must, but if you want to escape the crowds for some peace and quiet, head to the southern end of the promenade where you'll find a coastal path. Follow this for fifteen minutes and you'll reach Shelly Beach, a gorgeous, sheltered cove which is ideal for picnics and snorkelling. A colony of fairy penguins are native to this area, so if you're lucky you might catch a glimpse; late afternoon is the best time to spot them.
For unbeatable views of the harbour bridge and city skyline, head to Milk Beach, a tranquil stretch of sand in the trendy Vaucluse suburb. Situated just behind Strickland House – a historic building that housed the city's first Lord Mayor in the 1850s and that is now open to the public – this beach is a great place to watch seaplanes take off and land in nearby Rose Bay. It's also a brilliant (and free) spot to enjoy Sydney's legendary firework displays on New Year's Eve.
Just southeast of Milk Beach is Point Piper, where you can find Lady Martins Beach – one of the best kept secrets in Sydney. This line of white sand is hemmed in by multi-million dollar properties and due to its relative isolation is usually only dotted by locals. Its one access point (from land) is a narrow lane that squeezes past the prestigious Royal Prince Edward Yacht Club, just off Wolseley Road.
Sirius Cove, a snippet of sand backed by a large grassy area with picnic tables, toilets and play equipment for kids, offers fantastic views across the harbour from its location in the Mosman suburb on the north shores. This secluded spot was once the camp of the great Australian impressionist artist, Arthur Streeton, who found enough inspiration in the hideaway to produce many of the genre's masterpieces. There is a great walk that takes you around Little Sirius Point, past Whitling Beach and on to Taronga Zoo Wharf, where you can jump on a ferry back to Circular Quay.
Slightly further out, but well worth the effort, is the region of Pittwater, a prong of land jutting into the Tasman Sea and home to some of Sydney's most celebrated northern beaches. The best is Palm Beach, known to locals as 'Palmy' – or 'Summer Bay' if you're a Home and Away fan. This surprisingly quiet spot is a fantastic place to hire a kayak or boat due to the whale and dolphin populations present in the waters; we can personally vouch for Barrenjoey Boat Hire (9974 4229). The easiest way to get to Palm Beach from the city is the L90 bus from Wynyard.
Another great beach is…
Ahhh, enough secret beaches already! If you manage to check all of those out during your stay and need some more inspiration, feel free to contact us and we'll throw a few more suggestions your way. For now, though, we'll leave it there and move on to some different off the beaten track attractions, starting with one right in the heart of town…
The Sydney Observatory is strangely overlooked by most tourists, but the heritage listed building, which contains a museum, public telescope and 3-D space theatre, is one of the best places to visit in the city. It's located close to The Rocks in Observatory Park, a beautiful green space filled with public art and where uninterrupted panoramas of the harbour can be enjoyed. The highlight of the park (apart from the observatory itself) is a wooden pavilion surrounded by giant fig trees.
For a real off the beaten track experience, catch a train to Hawkesbury River Station in Brooklyn (one of Sydney's northern suburbs) and step on board a Hawkesbury River Ferry – more commonly known as 'Australia's Last Riverboat Postman'. You'll spend three to four hours soaking up some magnificent scenery while visiting secluded little coves and backwaters, delivering goods to the isolated communities scattered up the river. This is an intensely relaxing experience and a great way to see how life is lived outside the bustling metropolis of the CBD.
More tranquillity can be found 25km north of central Sydney at Ku Ring Gai Chase National Park, a stunningly scenic place covering a vast area of land. The best parts include Boddin Head, which has a lovely waterside setting with BBQs and a mangrove boardwalk, Great Mackerel Beach, which makes for an ideal picnic spot, and West Head, a high lookout point which provides spectacular views over Palm Beach (see above) and Lion Island. The park has several entrances, including ones near St Ives, Mona Vale and Turramurra.
And last but not least, we come to Featherdale Wildlife Park, 45 minutes from the city centre and filled with kangaroos, wallabies, birdlife, reptiles (including a croc) and, of course, the cutest of the cute… koala bears. It was once permissible to hold the languid balls of grey fluff, but new legislation means you are now only allowed to pat them. Whether this was a result of a certain review on TripAdvisor is unclear, but on the upside, it may well be the funniest thing you read this year, so we can't decide whether it was a good or bad thing. You can also feed the kangaroos and wallabies by hand, but not the croc. Definitely don't do that. To get there, catch a train to Blacktown Station where you can find a bus that will drop you at the park's entrance.